PanelGrip®2 Dry Glaze System - New
THE LATEST IN GLASS RAILING TECHNOLOGY.
PanelGrip®2 facilitates the quick assembly of structural glass railing without messy fillers or special tools resulting in significant savings in labor and shipping costs.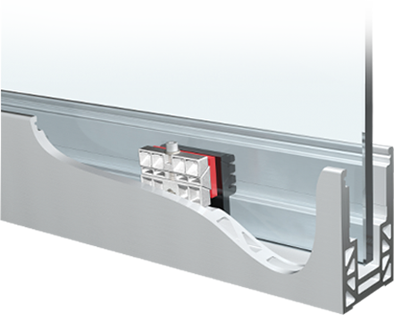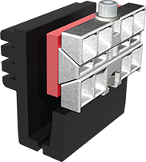 ---
Reduce Labor Costs up to 80% - No setting blocks, no plumbing of glass, no multiple pours of cement, no waiting for cement to cure, no messy clean-up
Broadest Grip Range of any Dry Glaze System – Made for range of 1/2" to 13/16" tempered and laminate glass (12.7mm to 21.5mm)
No Special Tools Required – All you need is an Allen wrench for installation or removal
No Mess – No mixing and pouring of expansion cement, no running of cement on incline
---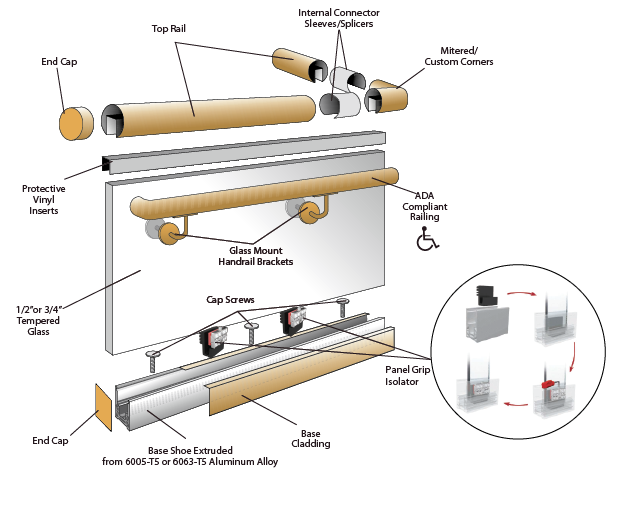 The PanelGrip®2 base shoe and mechanism are sold as a system and are subject to one or more of the following patents: US7730682, US8181405, NZ581456, CA2697162, EP2171180 and AU2008282693.