PanelGrip™ Dry Glaze System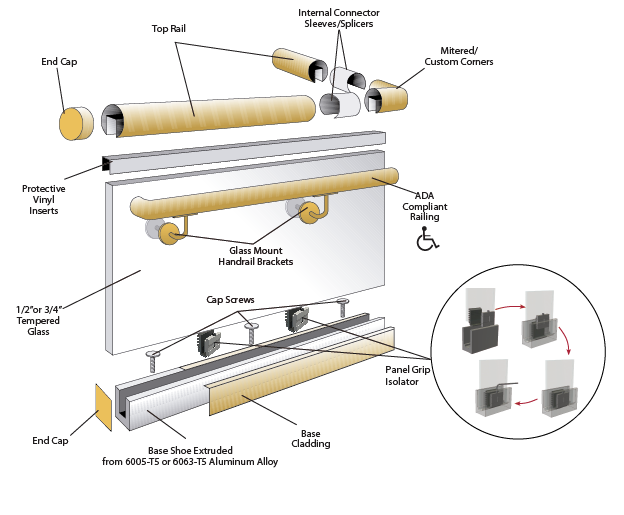 The latest development in Glass Railing technology, PanelGrip™ facilitates the quick assembly of structural glass railing without messy fillers or special tools resulting in significant savings in labor and shipping costs.
Reduce Labor Costs up to 80%
No sealing of shoe, no setting blocks, no plumbing of glass, no multiple pours of cement, no waiting for cement to cure, no messy clean-up.
No Special Tools required
All you need is an Allen wrench for installation or removal.
Reduce Freight Costs up to 30%
PanelGrip™ base shoe is 30% lighter than standard base shoes yet meets structural load requirements for railings.
No Mess
No mixing and pouring of expansion cement, no running of cement
Broadest Grip Range of Any Dry Glaze System
Made for both 1/2" or 3/4" tempered and laminate glass (12.7mm and 19mm).